| | |
| --- | --- |
| | pfodApp/pfodDesigner YouTube Videos |
by Matthew Ford 13th October 2019 (original 8th August 2019)
© Forward Computing and Control Pty. Ltd. NSW Australia
All rights reserved.
Brian's Tutorial Videos on pfodApp and pfodDesigner
These are a series of 7 YouTube tutorial videos produced by a pfodApp user. Email pfod.com.au via support if you need help with any aspects of pfodApp / pfodDesigner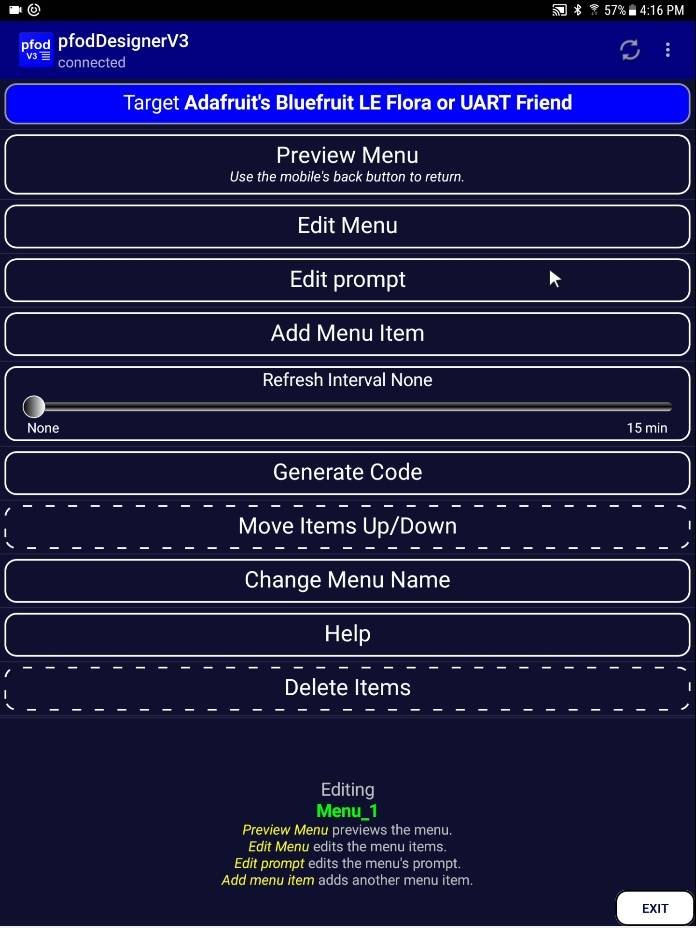 Video 1 – Introduction to pfodDesigner
Also see the pfodDesigner tutorials.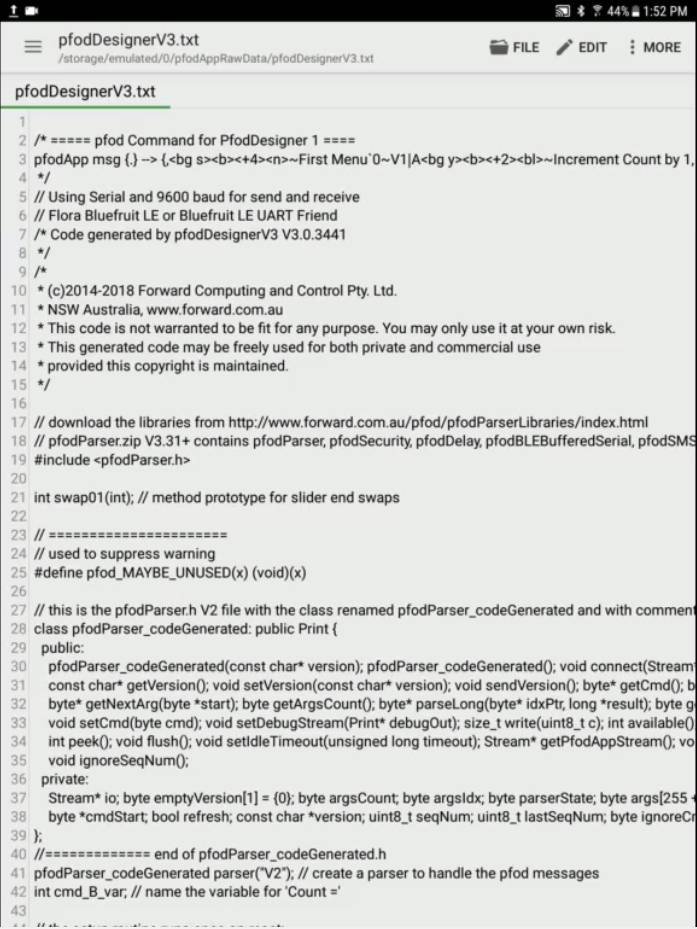 Video 2 – Transferring the pfodDesigner generated code to your Arduino device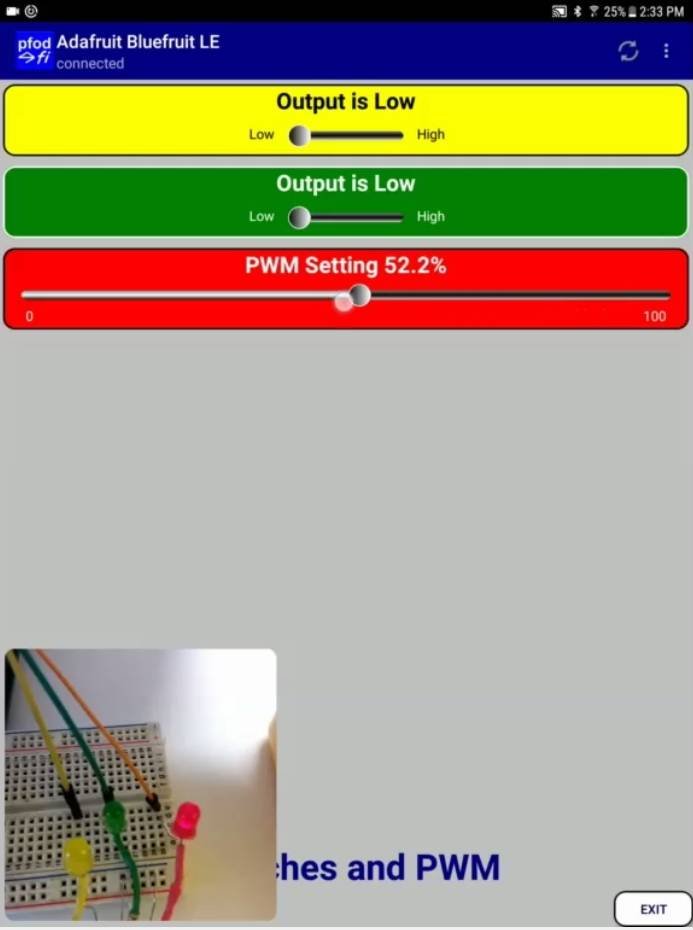 Video 3 – Controlling outputs, On/Off and PWM
Also see the Pulsed Outputs for Arduino using pfodApp using pfodDesigner tutorial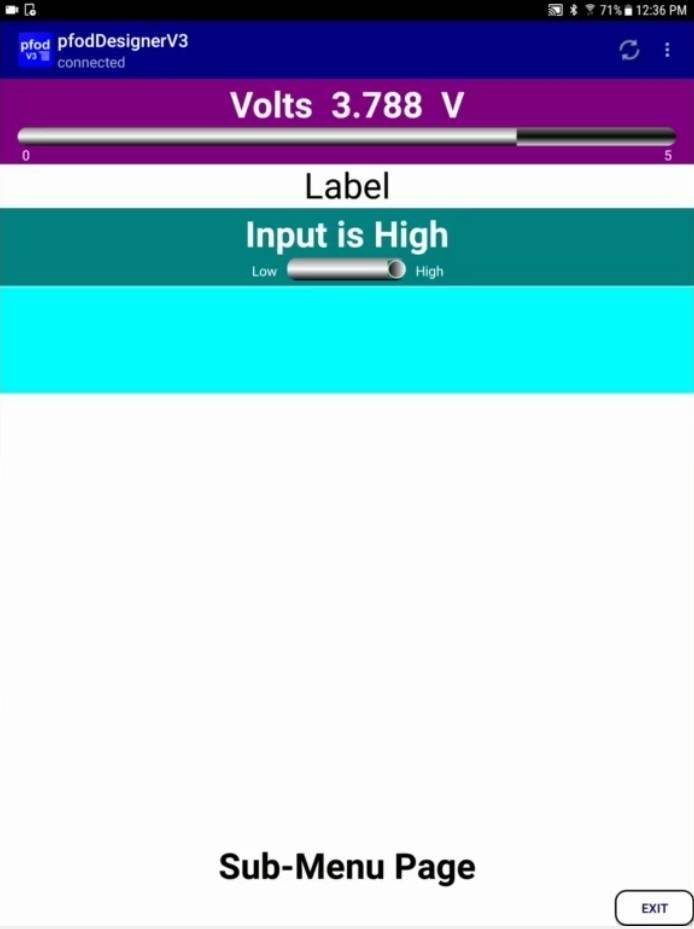 Video 4 – Sub-Menus, Labels and Reading Analog and Digital Inputs
Also see the How to Display/Plot Arduino Data on Android tutorial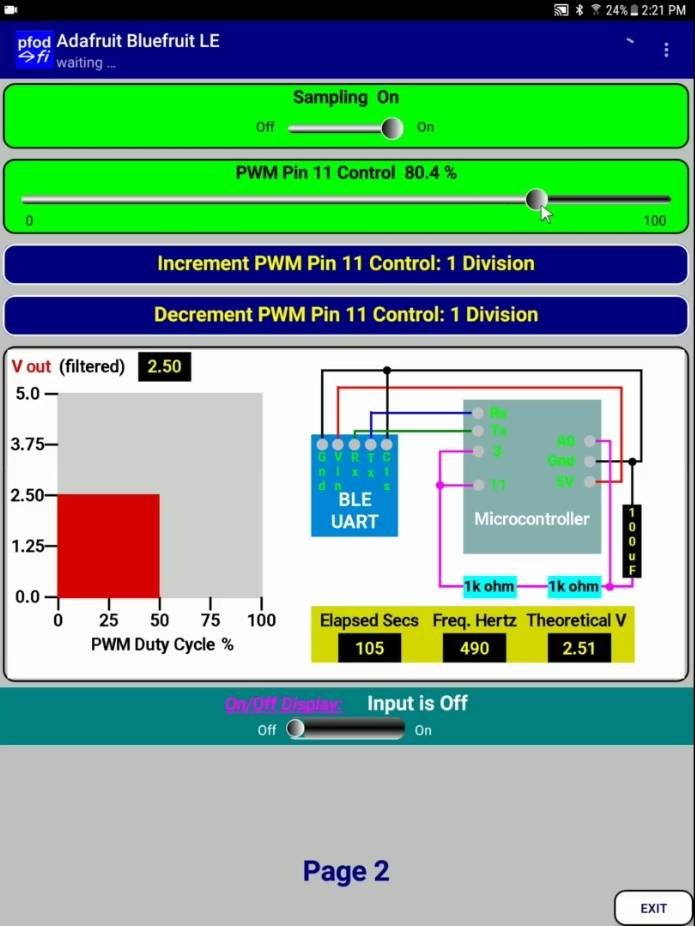 Video 5 – Formatting Tags, alarms and sample drawings (hand coded) displaying data.
Drawings are very flexible and powerful but require hand coding which this video does not cover.
See the Custom Arduino Controls for Android tutorial for the details.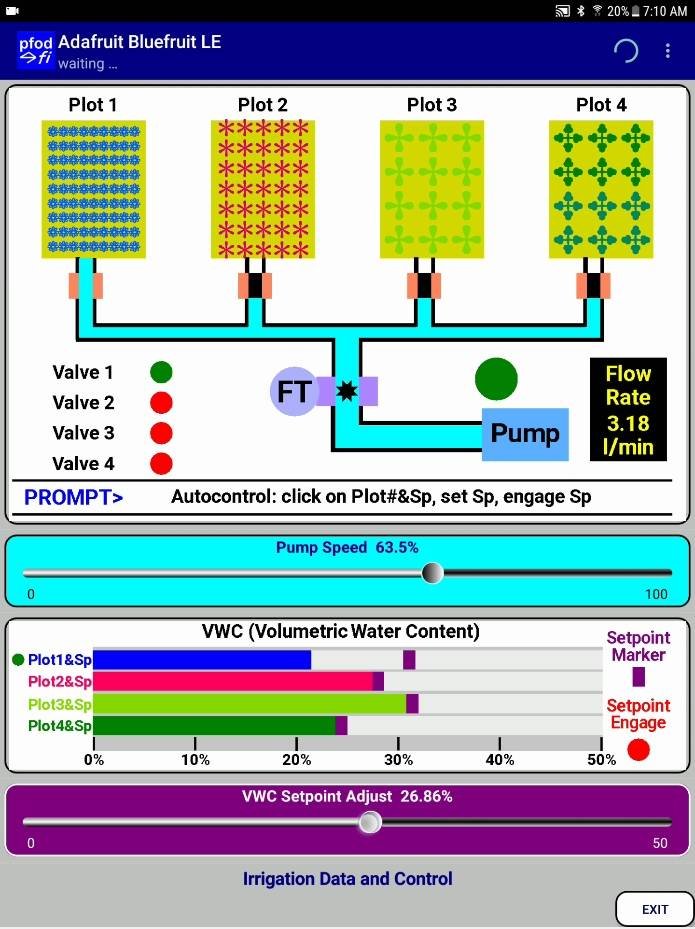 Video 6 – Illustration of making your drawings interactive using touch zones (drawing buttons).
This is an example of an irrigation controller which also mixes drawings and other menu items on the same menu.
This video show some of the functionality you can build into your interfaces.
It does not cover the coding details. See the Custom Arduino Controls for Android tutorial for how to add touch zones and touch actions to your drawings.
Also see the Arduino UNO/Mega Starter and the Arduino101 Starter sketches that make extensive use of drawing functions including on-screen help and pan and zoom.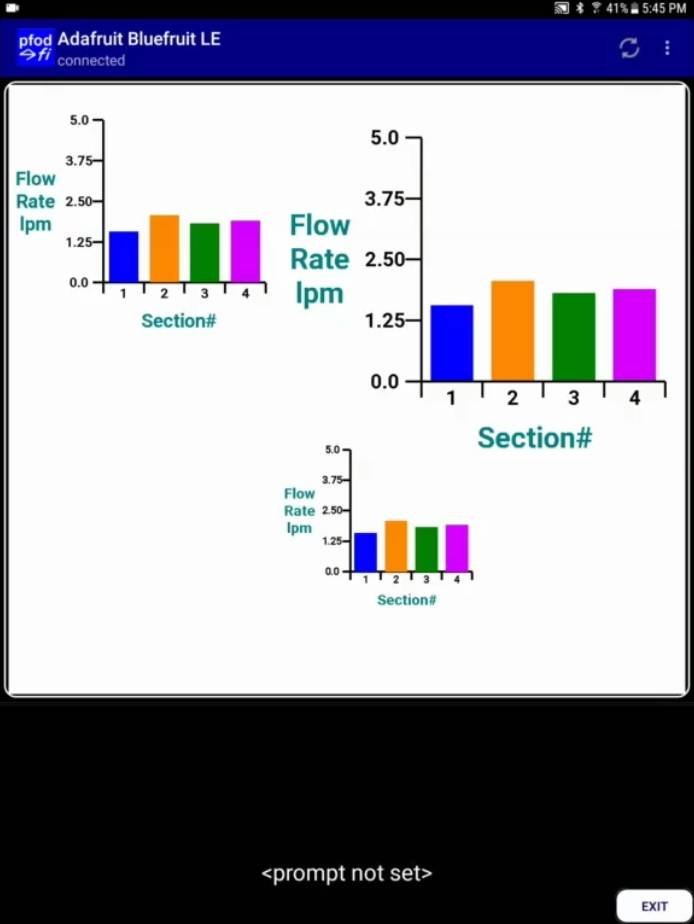 Video 7 – Introducing pushZero/popZero for moving and scaling drawing items.
AndroidTM is a trademark of Google Inc. For use of the Arduino name see http://arduino.cc/en/Main/FAQ
---
The General Purpose Android/Arduino Control App.
pfodDevice™ and pfodApp™ are trade marks of Forward Computing and Control Pty. Ltd.
---

Contact Forward Computing and Control by
©Copyright 1996-2018 Forward Computing and Control Pty. Ltd. ACN 003 669 994